Crazy Frogs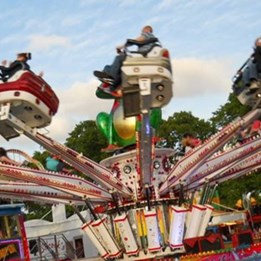 Taylor Leisure hires out the Crazy Frogs across the United Kingdom for all kinds of events.
Super Family attraction on which you get lifted, spun and bounced but all in the best possible taste. There are different designs of the Frog Ride, and each and every one is loved by those using them.
Contact Us
Please contact Taylor Leisure via the details or online form below:
Glasgow: 0141 374 2175
Edinburgh: 0131 224 0304
Enquire about our Crazy Frogs
There were some problems with your form submission:
Thanks for your message! We will get back to you ASAP!